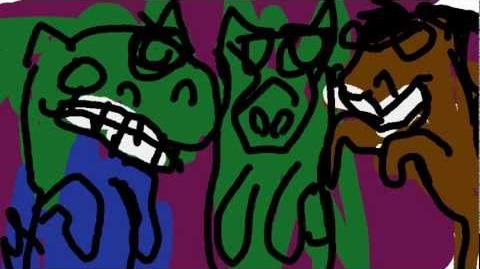 MR HORSEY MANS
is an unlisted video by Andywilson92. It was uploaded to YouTube on 2nd April 2013.
In a bicycle repair shop, a horse is making pancakes. Suddenly, a horse announces that they are out of cabbages. Meanwhile, at the seaside, a horse decides to get some ice cream. One character gives another character permission to marry his daughter.
25 years later, the horses are discussing life.
A title card appears at the ending, saying that Andywilson92 made the video in 1 hour, to see how quick he could make something.
Ad blocker interference detected!
Wikia is a free-to-use site that makes money from advertising. We have a modified experience for viewers using ad blockers

Wikia is not accessible if you've made further modifications. Remove the custom ad blocker rule(s) and the page will load as expected.