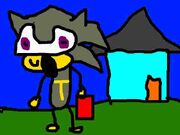 DR HANDZ TEH HEJOHG
is a drawing by Andywilson92, uploaded to the account
sonikku-fan-97
. It was uploaded to DeviantArt on 19th September 2010.
Artist's description
Edit
Docrtr handz has come home from his buy days at work and is going top go inside and see his wife and children
Description
Edit
Dr. Hands is seen standing outside his house.
Ad blocker interference detected!
Wikia is a free-to-use site that makes money from advertising. We have a modified experience for viewers using ad blockers

Wikia is not accessible if you've made further modifications. Remove the custom ad blocker rule(s) and the page will load as expected.